Big Passwords Supported For Resetting
SQL files those are protected using SQL Server authentication password or Windows authentication password can be safeguarded with big passwords as well. Moreover, multilingual passwords are also implemented by users onto SQL files. No matter SQL is running in mixed authentication mode or SA authentication mode or Windows authentication mode, all kind of protection methods have their own amenities due to which individual decide to go with the one according to personal needs.
With different ways of restricting others to access database all users can keep away unwanted users. Passwords of SQL file in any authentication mode may be multilingual or lengthy. Removing or resetting passwords with professional help is the single way with which one can take help without any doubt or fear of losing data.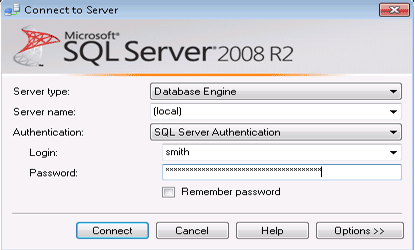 Support For Passwords Of Any Type
SQL Server that is available in distinct editions and updated service packs has its own way to let the users make restrictions on database access using password protection methods.
First way is SA password authentication where password may be of any length or into any characters.
Second way is Windows authentication mode that gets settled for a group of users to access database regardless of length and language of password.
Most of individuals and groups using SQL Server have belief that big passwords cannot easily broken by password hackers. That is the reason behind why big passwords supported over a range of SQL users.
Crack Big Passwords Without Any Annoyance
May be big password can create problem for users when they are not authenticated to use that but, this method is a boon for them who really love to keep database away from prying eyes to maintain the confidentiality.
The software has its own set of facilities and features to recover and reset passwords whether those are SA or Windows authentication protection as well as big passwords supported is also a flexibility to make users adopt the tool.