Stop Server For Few Seconds
When SQL Server is in live mode there are various operations one can execute. Oftentimes there are various situations where users need to stop SQL Server. During password reset operations, users may have desire to do the same. Stopping all the activities of SQL Server through different ways like:
SQL Server management studio
Using Command Prompt
With the use of Transact-SQL
Using Power Shell
To pause, stop, resume, and other tasks for distinct services (Database Engine service, SQL Server Agent service, and SQL Server Browser service) of SQL Server, users can opt any way mentioned above as per their personal relevance. Password reset is the critical situation that can easily and efficiently perform if SQL Server is stopped for few seconds while MDF file gets loaded and this operation can only executed when you are with professional help.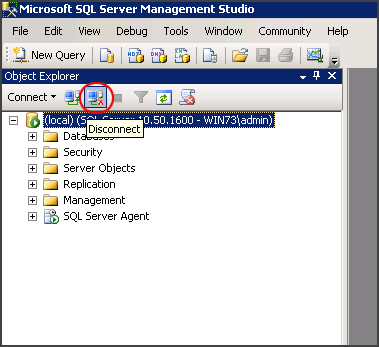 Assistance Where SQL Server Stop For Few Seconds
Removal of password from databases may halt the work if the connection for particular file is established with SQL Server. So better to get a professional help that is technically integrated for password resetting and ours is safe for the same.
"Stop Server for Few Seconds", this option will let you disconnect the SQL Server while you are loading database for removing password. And during this operation you will not face any problem. Not any destruction into basic properties of databases is also another benefit with this tool for which all of users look.